The Begining
Beginnings are always scary to start with.
The blank page.
Everything can turn out fantastic or terrible.
What can be a good start to talk about love?
Maybe the story of the mosquito.
Let's see.
At the beginning, there is a mosquito.
Locked in a bedroom where two humans are sleeping, the vapour of their flesh are flooding the space, moving the walls of slow and boiling pulsation. All night, the mosquito takes his time,
eating and jumping from one body to another.
Around 4am, its fishing becomes heavy.
With an internal bloody satisfaction it finally lands on a dark wall.
When the humans wake up, the light of the day
reshapes the room in such a way that the mosquito is, at only ten centimetres from their heads.
They are stretching, it is sleeping.
Its body get smashed.
The two humans approach and observe the red stain.
Blended and indissociable,
their blood are mixed for ever.

At another beginning, there is a temple.
Built by the Sun king of the Mayas in the jungle
of Guatemala.
Inscriptions proclaims that he was deeply in love with his wife.
In her honour, he built a temple facing his own.
Every spring and autumn at the equinox,
when the sun rises behind his temple,
it perfectly bathes her temple with his shadow.
As when the sun sets behind her temple,
it perfectly bathes his temple with her shadow.
After 13,000 years, the lovers still kiss and touch each other from their tombs.
There are as many beginnings, as there are stories. In this case, love stories. I believe in love.
At the beginning of time, there is love.
From being the creator of the worlds, to the biggest weakness of humans, love has taken different meanings and concepts throughout history.
At the beginning of Ancient Egypt, there is love, considered, with sex, as the creator of the world.
At the beginning of Ancient Greek civilisation, there is love, a separated concept from sex.
At the beginning of Christianity, there is love -careful, sex cuts you off from it.
At the beginning of the Middle Age, there is love as a business agreement: the marriage.
At the beginning of the 19th, there is love. The first illegal wedding in the name of love is signed.
At the beginning of the 60s, there is love, a love revolution started by the naked run ofJefferson Poland in the sea with flowers in his hands.
There are as many ways of loving, as there are love stories.
A horny explosion at night,
or a tender murmur under the sun.
A hidden seduction, or a scream on a roof.
I believe in love.
At the beginning of love, there is an act of imagination.
Being in love surpasses the real.
It's a feeling that deprives the lovers of any logic.
"Nothing is human that does not aspire to the imaginary."
Every human get to love in one form or another.
Love is a human experience that involves at least two people.

There are as many ways of exploring sensuality,as there are loves.
Love and sex have evolved in correlation with society.
Love and desire relate and conflict with each other when it comes to the mystery of eroticism.
Nobody taught me how to flirt with these concepts.

At the beginning of this stroll, there is love: a feeling that lives on forever. Once you love someone, it's for the rest of your life.
At the beginning of this stroll, there is being in love: a short term feeling that brings you butterflies in the belly. Being in love is a part of love, but it's not all of it.
At the beginning of this stroll, there is being in an exclusive loving relationship: a shared love, punctuated by the feeling of being in love that brings you an engagement, and a possible projection in time.
I would like to understand how love and desire exist side by side through the complexity of an exclusive loving relationship. How to..*knock knock knock*.. yes? "Hello I am Pulsion. I always appear suddenly. Exciting, isn't it? I like to surprise everywhere, in a market, a farm, a ski resort, a secret beach, a working coffee, or, in the middle of the dance floor. I am jumping from flower to flower without any rational reflection. I am the invisible tension of desire attracting people together. Some people are scared of me, others are avoiding me, and some don't even believe in my existence. I heard your questions. Come jump with me, I want to show you that I don't interfere with your exclusive relationship but that you can be in love with me."
Pulsion doesn't wait. So fill up your gourd with fresh water, tighten your shoelaces, get ready to jump and let's start the walk.
Marie Million & Elodie Petite. (2019) Book. Ton odeur. -Introduction- La lave des nouvelles nées. Artes Amatorias, Madird. Page 24, first paragraph.
Helene Fisher. (2008) Podcast. The Chronicle Review of the Chronicle of Higher Education Of Lost Love and Old Bones 6 June 2008. 2min40 to 3min56. www.youtube.com/watch?v=i2SQBiRLlJw&t=129s
Nancy Huston.(2008) L'espèce Fabulatrice. Actes sud, Paris. Opening of the book, quote from Romain Gary.
Esther Perel. (July 11, 2019) On Being with KristaTippett: The Erotic Is an Antidote to Death. 20min10. onbeing.org programs/esther-perel-the-erotic-is-an-antidote-to-death
The micro Garden
A big garden, fragmented in different sections.
The temperature is perfect.
Pulsion would prefer it a bit warmer.
A woman seems to wait for us. We get closer.
"Let me introduce you to Barbara Fredrickson, an american neuroscientist. She dedicated her career to the study of emotions, such as love, the supreme one at the heart of our development." She cuts off Pulsion without even saying hi to me: "Love is a positive resonance between individuals, observable scientifically. The general thinking approach of love is too limited and doesn't serve us well!" "Exactly!" Pulsion exclaimed. In December 2013, Barbara Fredrickson released the book Love 2.0: Finding Happiness and Health in Moments of Connection. She writes the result of her research around the understanding and mechanism of love. In the conclusion she affirms that, being in love is not durable, being in love is not unconditional and love is not exclusive. Pulsion explains: "She defines being in love as micro-moments of few seconds, a positive emotion that grabs you… a bit like me. Let's walk deeper in to the research"
After crossing a field of sunflowers,
Pulsion decides to stop in front of a fluffy fragile bush.
On the grass old petals are laying.
New buds are coming.
Only one flower is brightly shining.

To be in love is not durable;
As many emotions, being in love is an ephemeral sensation, but infinitely renewable. When I was 10 years old, I fell completely in love with Adam, (yes, what a name for a first lover), he was also in love with me, and I was deeply convinced that he would be my only one for the rest of my life. When my parents divorced, I had to change schools. I was completely broken. My parents told me: "Don't worry, you won't be in love with him forever, and you will fall in love with many other people." I couldn't believe it! Years later, surprisingly, I realise that my parents were right. There is a difference between the feeling of being in love and the fact of loving someone. When I think of Adam today, I still feel a form of love, an affection, a link, even if I know that, now, I am not in love with him at all. Pulsion adds: "You can love someone without being in love with them. Here is the nuance." To be in love doesn't ground in time, it is a passing emotion different from the state of love. It is like laughing or crying for example, it's impossible to laugh non stop your whole life or never stop crying. Yet, the memory of what's given you this explosion of laughter or these warm tears will always bring you back to these emotions. The fact is funny or sad for ever but the laughter or tears are passengers. Micro-moments of being in love can be experienced an indefinite number of times per day. It can be one, two, eighty-three or zero. Pulsion defines himself as a micro-moment of being in love. It's outside the real, it's an emotion that invades you, and then leaves.
After crossing a small river,
the path splits in two.
We don't know which one is the best shelter,
maybe the magnolia's avenue.
To be in love is not unconditional:
With being in an exclusive loving relationship, the same mechanics guide the story. The relation is created by the accumulation of a lot of this micro-moment, but still there are some days we feel more in love than others. Marine Duvouldy, a french sociologist developing scientific studies about happiness, shares the day which her husband affirmed her: "Today, you are not in love with me!" To what she answered very spontaneously and full of certainty: "Yes, of course I am in love with you today, as every other day!" After saying it, she started to question if there is some sort of condition that proves the feeling of it or not. The sociologist, deconstructed the emotion of being in love. Our brain can't be in love if there are signs of danger or menace. You need to be emotionally and physically present in a scientific way. Her husband was right: that day, she was not in love with him. Pulsion is whispering in my ear: "It's exactly on this occasions that I enjoy appearing!" We quickly relate the fact of feeling less in love as a symbol of instability and problem in the loving relationship; while as the moon has phases, the intensity of love also varies. It's a cycle.
We continue the walk,
We bump into a tree.
Strong trunk, with a lot of branches.
Each of them has leaves, some are fresher than others.
We look closely: It's producing three different varieties of fruit
and hosting a range of various animals and insects.
The atmosphere is juicy, sour and crunchy.
To be in love is not exclusive:
We can feel love toward more than one person at a time, for your partner, your lover, for your delivery man, and even for a stranger. "I can drive you to many faces" says Pulsion with an excited smile. While buying some fish, you can find yourself into a pleasant exchange with the fishmonger. You score some sparkles in the looks, you get some salty drop on your tongue, you ask him for advice on which temperature is it better to cook the dorade you're buying, you pay, and you leave with the sound of the waves in a corner of your mind. In another corner of your head, you are having another micro-moment getting excited to eat this dorade with your lover waiting for you at home. We all have our fishmongers, it doesn't make us cheaters. To all of them, Pulsion introduces me to Sophie Calle, a conceptual performer artist recognisable for her distinct narrative elements and frequent combination of images with text. In February 2007, she launched a website called transport-amoureux. A platform to send an anonymous announcement to "the one reading a book with a yellow cover", "the one wearing a red coat", or "the one with who you exchange a stealthy smile." The messages were broadcasted continuously for eight days on the screens of the metro stop Jeanne d'Arc in Toulouse.
A bit confused and in need of clarification, I asked Pulsion: "What is the love difference between you and a loving relationship?" "The intensity of the micro-moment is similar but the frequency of it differs. Logically we experience more micro-moments with our companion, and that's even how the relationship is created. The more you share micro-moments with someone, the stronger the link of love is. As long as it's installing trust and comfort, it's encouraging new moments of love."
It takes a sip of water, and continues:
"My specificity is that I appear only one time as Pulsion. If you decide to consume what I put on your path you will be in a form of love with me. My important subtlety is, once you consume me, if you come back to this person, I will no longer exist, I am only here for the first time. Then I give place to another kind of love micro-moment. I am one-shot. I am scared to come back in the same flowers even if it's tempting, but I can't. I don't create a comfortable link because I don't want to interfere with love. If you resist me, then you let me dangerously evolve, grow and I can bring you to the same person an infinite number of time!"
We are reaching the last magnolia tree.
Thereby, if to be in love is not durable, not exclusive and not unconditional, Barbara Friedrickson is presenting to be in love, as the most powerful of all the positive emotions. It's the most essential emotional experience for our health, a sort of fuel which feeds, at the same time, our body and our spirit, as much as food and oxygen does. The researchers invite us to rethink the idea of being in love as a moment -not fixed in time-, and not as a state -fixed in time-. The accumulation of all moments comes fortify a relation. Moments can take many forms, from a deep laugh, to holding hands, to having a stimulating intellectual conversation or to share a warm hug. In the end, to be love is when at least two people join each other and share a positive emotion together. To feel these in love micro-moments, three phenomenons are needed: sharing of emotion, being in resonance, and a mutual caring emotion. Olala, it sounds a bit cheesy to the sulphurous Pulsion, time to leave this garden.
Maria Popova. (2013) The Science of Love: How Positivity Resonance Shapes the Way We Connect. www.brainpickings.org/2013/01/28/love-2-0-barbara-fredrickson/
Barbara Fredrickson. (2013) Love 2.0: Finding Happiness and Health in Moments of Connection. Chapter 1: Love, Our Supreme Emotion. Plume; Reprint edition (December 31, 2013).
Marine Duvouldy. (2018) L'amour dure 90 secondes. 3min30 to 3min50. (in french only sorry) egexigysupum.tk/l-amour/n5evpW6Jg5qeq2k
Helena Marant, Chloé Lecci-Lopez, Camille Charrol-Brugel, Steffy Troubat. (2017). Puisque rien ne dure. 38min12. ESEC
Marine Duvouldy. (2018) L'amour dure 90 secondes. 3min30 to 3min50. (in french only sorry) egexigysupum.tk/l-amour/n5evpW6Jg5qeq2k
Marine Duvouldy.(2018) L'amour dure 90 secondes. 2min13 to 2min15. (in french only sorry) egexigysupum.tk/l-amour/n5evpW6Jg5qeq2k
Marine Duvouldy. (2018) L'amour dure 90 secondes. 4min04 to 4min20. (in french only sorry) egexigysupum.tk/l-amour/n5evpW6Jg5qeq2k
Marine Duvouldy. (2018) L'amour dure 90 secondes. 4min23 to 4min42 . (in french only sorry) egexigysupum.tk/l-amour/n5evpW6Jg5qeq2k
Esther Perel. (July 11, 2019) On Being with KristaTippett: The Erotic Is an Antidote to Death. 17min+/-. onbeing.org programs/esther-perel-the-erotic-is-an-antidote-to-death/
Presentation of Sophie Call from the Perrotin Gallery. Paris. www.perrotin.com/artists/Sophie_Calle/1#biography
The website of the project, not actif anymore, but descript the project still. ©2007-2018 Tisséo transport-amoureux.vu
Sophie Calle (2016). Ainsi de suite. Edition Xavier Barral: Paris. Description of the project by Sophie Call, p. 223-224.
Marine Duvouldy. (2018) L'amour dure 90 secondes.2min20 to 2min48 . (in french only sorry) egexigysupum.tk/l-amour/n5evpW6Jg5qeq2k
Marine Duvouldy. (2018) L'amour dure 90 secondes.7min45 to 10min. (in french only sorry) egexigysupum.tk/l-amour/n5evpW6Jg5qeq2k
The Green House
We are in front of a greenhouse.
I feel Pulsion a bit intimidated.
We enter.
The plants are very well organised, one after another,
following a specific order.
Each one has its own lightning system.
Each one has its own automatic watering.
The excitable ludicrous flaming of Pulsion doesn't fit here, but nevertheless we get called to by Barbara Friedrickson. She wants to show us one thing. We both put on a lab coat and we join her.
"What you see here is the vagus nerve. Every human has it, it is the nerve which connect our brain to our heart. By its essence, we can connect with one another. This nerve also helps us to regulate our emotions as well as slowing down our heartbeat. When you feel love, the vagus nerve reflects our receptivity from love sources." During her research, she discovered that we can work out the nerve, falsifying the theory that the nerve is set from our birth to our death without moving. Each micro-moment of being in love activates and makes the vagus nerve stronger, and the more our nerve is fit, the more it provokes micro-moments. It's a virtuous circle where love is producing love. "Ok I understand, can we observe something else now?" Asks Pulsion, still sceptical in here. I understand his doubt: it's hard to believe in a biological aspect of love, when you think of it as a fictional narrative. Still I would like to understand how our brain falls in love, the scientific explanation of this phenomenon, behind the magic idea of a look. I hope, it will help Pulsion to position itself in it.  In November 2013, the anthropologist at the American Museum of Natural History, Helen Fisher, together with Art Aron, Lucy Brown, and Bianca Acevedo, published their observation of 37 brains from people in love in a functional MRI brain scanner. It makes sense, to be in love is like if somebody is camping in your head. So let's scan it! Being in love is an obsession, it possesses you. You can't stop thinking about another person. It has all the characteristics of an addiction. You focus on one person, you obsessively think about them, you crave them, you distort reality, and you are willing to take enormous risk for them. Plato said "The god of Love lives in a state of need, it's a need, an urge, it's homeostatic imbalance. Like hunger and thirst, it is almost impossible to stamp out". The scanning is done, let's check the results.
 There is activity in four brain regions:
The main movement is located near the base of the brain, it is called the Ventral Tegumental area. There, cells called A10, are secreting dopamine -a natural stimulant- and spray it to many other brain regions.
The second part of the brain moved by being in love is the reptilian core. It's a neurotransmitter which is the central component of the brain's reward system—the brain system that gives the lover focus, energy, motivation, and craving for the beloved. It's way below the cognitive process, and below the emotions. It's the same part that gets activated when you take a line of cocaine.
The third activity scores in the regions of the occipital and parietal cortices associated with visual acuity and mathematical thinking. When releasing some testosterone, it makes us feel horny.
The last action is the production of oestrogen. It is connected to our ability of being empathetic, intuitive and trusting. Pulsion is getting amazed:
"It's completely crazy that affection, sexuality and empathy are created from the same molecules! It develops the same type of hormones and uses the same nerve circuit!" If love and Pulsion, are using the same path in the brain, maybe that's where all the confusing thought comes from. To love someone and to be attracted to someone suddenly get mixed, and you lose a sense of reality. Pulsion goes over the love, despite it but then goes away. Both are form of love. Pulsion doesn't project anywhere. It's there for a moment, it wants you to consume it. When it's here, you feel in love, but you won't necessarily love the person for more than this moment. What is confusing is that it feels like it wants to replace the love you already feel for someone else. Pulsion is like a wave on a beach.  To illustrate this, Pulsion leads me to the next lab. There is a performative lecture from Claire Finch and Clément Gagliano, The Crazy Cunts Creepy. "You will learn how to press on your optic nerve until we all fall on the floor like mystics." Pulsion tells me. The event goes like this: a crowd is listening to the two artists reading and singing about love as a collective seizure of anxiety, with four pillars: control, obsession, paranoia and possession. Everything starts with charm. Either it's a conversation, an ideal one agrees upon, a physical attraction towards one another, charm is the primary requirement, the seed that is planted into one's head, awaiting a future growth. Like a plant, its living depends on the accessible conditions it is given to take root and perhaps blossom. Pulsion adds:
"Love and I could be the same seed at first, but the way we blossom is different, I blossom like a butterfly for only few hours whereas love blossoms for years (if not for ever). Since the seed can be similar, you often get confused and scared when you already have a blossomed tree in your head -love-, and a new seed arrives because you don't know it's nature yet." Weirdly enough, the will to live is never optional to plants, as it should be for human beings, since we believe at some point we are entitled to free will on our own selves. Not to harm one another, or ultimately ourselves, is then easily understandable from the point of view of a plant, which does not ask, just performs and takes what it needs to live on peacefully. Pulsion as plant, could argue that humanity's goal is to attain ataraxia, a state of being which allows a soul to be pleased whatever circumstances. Not to expect, not to fear, not to cheat, just to become.
Nevertheless, and as complex as human beings are, I am convinced we'll always have to deal with the fear of being bugged by false desire, obsession, and various types of neediness.  To not fall in the bar philosophy chat around humanity, Barbara Friedrickson comes back to us to share her conclusion: "When you fall in love, primordial areas of the brain "light up" with increased blood flow, creating romantic passion. Romantic love is a drive, a basic mating drive. Distinct from the sex drive that gets you looking for a whole range of partners, romantic love enables you to focus your mating energy on just one at a time. It conserves your mating energy, and starts the mating process with this single individual." Pulsion has this mating energy rooted in the present moment. It doesn't project in time, so it doesn't become a process. Multiple mating drives can coexist. Then, projection can happen, and you can have diverse romantic drives, mating processes (in the case of polyamory?). Pulsion is questioning if it can transform, from a micro-moment of being in love, into romantic love. I guess it can generate this mating drive by leaving the space to love, but not by being itself love.  Time to remove our lab coats and continue the stroll.
Barbara Fredrickson. (2013) Love 2.0: Finding Happiness and Health in Moments of Connection. Chapter 1: Love, Our Supreme Emotion. Plume; Reprint edition (December 31, 2013).
Marine Duvouldy. (2018) L'amour dure 90 secondes.5min50 to 6min30. (in french only sorry) egexigysupum.tk/l-amour/n5evpW6Jg5qeq2k
Barbara Fredrickson. (2013) Love 2.0: Finding Happiness and Health in Moments of Connection. Chapter 1: Love, Our Supreme Emotion. Plume; Reprint edition (December 31, 2013).
Helena Marant, Chloé Lecci-Lopez, Camille Charrol-Brugel, Steffy Troubat. (2017). Puisque rien ne dure. 38min12. ESEC
Fisher, H. Brown, L. Acevedo, B. (2013). Neural Correlates of Four Broad Temperament Dimensions: Testing Predictions for a Novel Construct of Personality. Abstract. doi.org/10.1371/journal.pone.0078734
Plato. I have to admit I do'nt have the source of this quote. It's bad, I know. Yet I decided to use it.
Fisher, H. Brown, L. Acevedo, B. (2013). Neural Correlates of Four Broad Temperament Dimensions: Testing Predictions for a Novel Construct of Personality. Results. //doi.org/10.1371/journal.pone.0078734
In reality I arrived at the event to late to see this performance. I saw other ones, but after talking to poeple and researching this performance has to be mention here.
Claire Finch and Clément Gagliano (2019) The Crazy Cunts Creepy. Introduction. C.O.P.P.-ophilia. Artes amatores: Madrd. Page12.
Claire Finch and Clément Gagliano (2019) The Crazy Cunts Creepy. Introduction. C.O.P.P.-ophilia. Artes amatores: Madrd. Page12.
Claire Finch and Clément Gagliano (2019) The Crazy Cunts Creepy. Chapter 1; Control, Do it like Beyoncé. C.O.P.P.-ophilia. Artes amatores: Madrd. Page12.
Fisher, H. Brown, L. Acevedo, B. (2013). Neural Correlates of Four Broad Temperament Dimensions: Testing Predictions for a Novel Construct of Personality. Results. //doi.org/10.1371/journal.pone.0078734
The Delight Temptations
The sun is burning.
Pulsion is singing,
Soon, you are gonna be called a cheater.
A cheater: a person who acts dishonestly, deceives, or defrauds.
Cheating: to lie.
When Pulsion comes in parallel to an exclusive loving relationship, the lover is very easily named a cheater, whatever the context is. I find it very violent, aggressive and generalising all the love stories, to a precise pattern. The term is overused, yet "cheating" is heard only when there is a sexual act involved, which sometimes can mean less than a talk, a discussion, a look, a note, a silence... Pulsion is wondering;
"On what do you cheat exactly?
Do you deceive the engagement by breaking the limit that you both agree?
Do you deceive the person by touching intimately with another body?
Do you deceive the image of love itself because you are sharing another micro-moment with someone else, so it's not ultimate love anymore?
Or is it the trust link that you defraud?"
Nowadays, I think there are various definitions of cheating and steps in between, ranging from emotional to physical.  In Greek Mythology, temptation is a recurring theme always presented as a weakness. Pulsion knows how easy it is for people to submit to temptation when they feel strong emotions, such as anger, joy or deprivation. For example, the sirens, beautiful half-women, half-fishlike creatures who used their captivating singing to attract sailors and make them forget everything and eventually die out at sea. What is presented after temptation, is always a punishment, a danger. Temptations, as Pulsion within an exclusive loving relationship, are always seen as problematic. There is an urge to resist it, for fear of the repercussions. In the mythological story, the heroes always failed when trying to resist temptations. The apotheosis is mostly the fight against temptation, and then, what happens after the fault. Pandora, the first mortal woman was given a present by Zeus with an explicit warning: to never open it. Being the curious woman she was, Pandora could not take any more temptation so she -of course- opened the box. Before she knew it, all evil things came flying out of the box. Pulsion reacts a bit annoyed:
"Almost no one tells the full story of this box! Yes, it spreads evil, but not only, and here is the crunchy part :In the box there was also hope to encourage humans to be good. Do you realise? HOPE! It means that the message was not fatalist as you got it today, but it is about death and light, dark and life. The choice is up to you". Then, temptation isn't only about weakness anymore. If there's hope, there is nuance. If you choose hope, you overcome the repercussions, you are strong.  Pulsion is thinking of Oscar Wilde saying "I can resist everything except temptation."
A paradox to highlight how easily we fall into tempting things while imagining that we can hold firm and resist them.  A sunny afternoon in Madrid, I meet with Oscar and Javi. Pulsion is sitting with us at the terrace, Oscar and Pulsion never met. To him, "Real love is supposed to remove all desire for another person. That's even how you know when you are in love, because all your mind and body are devoted to only one person, the loved one." Oscar doesn't understand Pulsion at all. It's so hard for me to understand why some people know Pulsion very well, and others don't even believe in its existence. On the other side of the table, Javi is talking with Pulsion. He definitely believes in it, it's impossible to not feel attracted by different people from time to time. In 1859, when Darwin claimed:
"We come from singe", he assumed that humans by nature are not monogamous but made to jump for one another. In our essence, Pulsion is guiding us, but the evolution of society framed it differently. "Let me explain", starts Pulsion with a history lesson tone of voice. "The Christian inheritage affected our general mindset. In the Roman empire the idea of love was not a synonym of liberty and excitement but of responsibility and engagement, excluding sexual enjoyment. In other words, sex and love had nothing to do with each other. Love was for reserved to your wife as a symbol of public power, and Sex was consumed with courtesans to serve the sexual man's desire. In this context, Saint-Paul developed the idea of sexuality as a shame, introducing the concept of a sin. Even further, he claimed that sex cut you off from love, therefore the church set up some restrictions:
You can have only one partner,
You can have sex only in one position (men on top),
No sex during holidays,
No sex on the first day,
No sex fully naked,
No sex in the church,
No joy in the sex."
I am shocked, what was called love had nothing to do with the essence of it.
Consequently, Pulsion got stuck in a cage. Frustration and guilt appeared, and still, are following us today. Whilst hanging out with Pulsion I discover that so many people feel very uncomfortable in front of it and don't know how to react to it. Judgement is dictating the thoughts, with words like "asshole" "fucker", "loser", or "bitch" coming in the head before knowing any context. It feels a bit like if Pulsion is creating a mind bug — the horny animal inside of you suddenly comes out of its cage and we don't know how to deal with it's primitive animality anymore.  Esther Perel, who has explored in her work, the tension between the need for security (love, belonging and closeness) and the need for freedom (erotic desire, adventure and distance) in human relationships, describes that nowadays we expect from the ultimate love partner to be everything at the same time;
a best friend,
a husband,
a mistress,
a lover,
a confident,
an endless support,
and maybe why not, a doctor, a butcher, or whatever.
There is a strong pressure of finding "The One", the perfect and only partner, in a perfect and only relationship. With the growth of social media, the perfect image is pushed to the maximum.  Therefore, Pulsion doesn't have his place in the image of this ideal romantic comedy movie. The guilt never leaves when it pops in to our brain. Pulsion can easily be interpreted as a symbol of instability in your exclusive loving relationship, shoving all the pillars you build as a couple. It doesn't make sense to me. Love and Pulsion are two different things distinct from one another. The state of love contains long term envy whereas Pulsion is a fruit of desire, a spontaneous short term animal attraction, a micro-moment of being in love. Probably because both of them are dealing with intimacy and both of them are a form of love, there is this wrong general idea that they couldn't coexist in the same space without creating a big mess.
Let's go back to Madrid.
Javi, and Pulsion are still talking. The ego is subject to impulses, morality and reality, it creates a conflict between the organic, civilization and freedom. The drive gives immediate satisfaction that benefits the organic, and thus dominates the reality. If Javi will go home for a spicy moment with Pulsion, he won't name it an act of cheating on his girlfriend. As we are discussing, the act of following Pulsion is not touching the love story he shares with his partner. Roland Barthes writes in Fragment d'Un Discours Amoureux, "I encounter millions of bodies in my life; among these millions, I may desire some hundreds; but among these hundreds, I love only one". By touching Pulsion, it doesn't mean he loves his girlfriend less, love is not exponential, there is no love quota. Sharing a micro-moment with someone else, doesn't steal some love from the other one. It also doesn't mean the relationship has problems, it simply means that the game of Pulsion is waking up some carnal excitation. Why not fall for it? Let's go to the secret garden.
Based ont the Definition of Cheating from the Fairlex Online Dictionary. www.thefreedictionary.com/
My friend Helena told me this sentence. I found it very efficient.
Donna Miskiewicz (2003). Temptation in Greek mythology. prezi.com/lwpoxgokucdc/temptation-in-greek-mythology/
Oscar Wild (1892) L'Eventail de Lady Windermere. Folio theatre; Paris.
I don"t remember the name of the place. It was close to Conde Duque. We had few drinks. It was just after seeing Oscar performing. It was a great moment.
Darwin (1859) The theory of Universal common ancestor. Abstract.
Terry Jones (2003) The Surprising History of Sex and Love. Seventh Arts. www.youtube.com/watch?v=i2SQBiRLlJw&t=129s
What I hear all around in public. It pisses me off.
Esther Perel. (July 11, 2019) On Being with KristaTippett: The Erotic Is an Antidote to Death. 10 min. onbeing.org programs/esther-perel-the-erotic-is-an-antidote-to-death/
Sigmund Freud (1920). Beyond the Pleasure Principle. Createspace Independent Publishing Platform: Germany. Definition of impulses. (It's a bit a tricky reference because I don't support all his reflexion around the question of the consent).
Roland Barthes (1977). A Lover's Discourse: Fragments. Editions de Seuil: Paris. Page 84.
The Secret Garden
We enter the most fragile yet strong garden.
"You can feel safe here, you are alone" murmurs Pulsion in my ear.
"It can take any shape, any size, any smell, you decide.
To the most extraordinary flowers, to the driest grass, it's up to you.
Careful: Grow plants big enough to avoid the look of a passenger.
One rule: Don't forget it."
Pulsion is free here. I'm looking at him dancing in the middle of these colours.  Frustration, and repression Pulsion don't exist here. Instead, fiery spirited moment, as explosion of carnal desire, or cosmic organic sparkles direct the secret garden. Pulsion is showing me a short movie, from Tatia Pilieva, a young Georgian video artist. First Kiss, is a collection of 20 strangers asked to kiss each other for the first time in front of her camera. There was no specification of how to buss. Still, all of them after getting over the awkward moment, kissed each other passionately, embracing the tongues of the other. From the safe space created by the director, everybody felt allowed to release Pulsion.  One night at Anna's place, the dinner is over but the candles are still burning on the table. I start a discussion around the complexity of the secret garden is in its relationship with your partner. Bram opens the debate convinced that having sex with someone outside his exclusive loving relationship is not interfering with it. For that reason he already kissed Pulsion different times in his garden and never felt guilty neither the need to share it with his partner in order to not bring pollution inside his couple. Ira reacts warmly to that statement: in a couple she believes in a form of respect and transparency, that is not matching with having sex outside unless it's known from both. If it's not shared, and you do it, it's naturally creating an indirect gap in the relationship because the clarity of it, is corrupted. It is collapsing the sincerity of the relationship. In a way I understand both of them, but in the case of a couple that doesn't share the same opinion about Pulsion, I believe that the discourse of Bram makes sense. It is feeding him and makes him release, and on the other hand it's not painful for his partner. She doesn't need to know since for him it's clear that it has nothing to do with her. Aaah, It's a tricky garden, not simple to find a good moral in there. Where is the boundary between you as one and the couple as two? I feel a conflict between values and behaviour. Bram rightly adds that anyway, humans are selfish by their nature. Even when you share an emotion with someone, for example laugh, love or sex, we enjoy them because it's giving us pleasant sensations on a personal level. "In his book The Art of Loving, the german sociologist Erich Fromm, claims that real love is detached from any personal desire. I know it sounds beautiful, but I honestly don't think it's possible in romantic love" comments Pulsion about Bram's reflexion. Even if, when we share love with someone it's a fantastic sugary taste at the end of the lips, being in an exclusive loving relationship brings personal expectations between the two lovers. There is always a form of self interest.
Protect your secret garden.
If you forget it, you will lose access to all the other ones.
Tatia Pilieva (2014) First Kiss. WREN. www.tatia-pilieva.com/first-kiss
Anna, you are probably one of the only one who will come to check this reference number. I love all the moment at your house. Eating, sleeping, working, dancing, singing, sewing, gossiping, laughing, crying. I love you. Bisous bisous.
Erich Fromm (1956). The art of Loving. Harper&Brothers: New York. Page 47.
The Trustfull Fruit
Hard to enter trust after the previous garden.
Every leaf is brilliant green.
Here, the memory is not forgotten.
If one petal gets hurt, the trauma will take stem.

Pulsion walks here clumsily, trying to not smash the flowers on the ground. It doesn't feel very trusted.
We decided to ask around:
"What does it mean to trust in the context of love?"
A lot of answers are about belief;
"Believing that the feeling will take you to the space and time where you'll be able to share it, with the one you love",
"When you trust you have to believe in that person. Trust is something earned, it's like a fruit of whatever relationship",
"Believing each other's best options."
It feels like it's a state that you decide too be or not. It's not about the other showing me, proving to me, or convincing me to trust them, but it's about me deciding to believe in what the other is presenting. I always remember the sentence of Pierre-Pascale Boulanger, one of my high school teachers, saying:
"Do we believe what we see, or do we see what we believe?"
Trust, as much as love, is also storytelling. It is coming from the imaginary. When a conflict comes out in a couple, the image of the relationship is not punctured by the reality but by the confrontation of each other stories. In a loving relationship, I consider complicity, devotion, tolerance, fidelity, honesty, dialogue, and solidarity, as the key to reach the most important pillar of love: trust. I would define trust as a practice. The more you practice the more you gain it, and the less you care the less you get it. Trust is not a linear state in time.
One morning after sleeping over at Javi's cosy house, we tried to understand the fragility of trust within an exclusive loving relationship, its creation, and its instalment. The night before, when his partner -away at that moment- got to know that I was going to stay in their living room, got annoyed. Pulsion asks me:
"How can she feel hurt after practicing this trust for more than two years?"
At the beginning of their love story, they tried to evolve as an open relationship following the logic of Javi. She didn't feel comfortable with the idea, therefore she never fully accepted it. As the love between them is really strong, Javi was ready to adapt and accept a dynamic of an exclusive loving relationship. For years now, he never brought Pulsion into his secret garden, he never tasted Pulsion, he is completely devoted to his exclusive loving relationship and showed her trust. Still she got touched and scared by the idea of me sleeping in their living room. I'm sure that she trusts him, but somehow the fear took over the trust, she was projecting Pulsion into me. The mechanics seems similar to a trauma. The same insecurity as the one felt in the beginning of their relationship is coming up. I wonder how to repair a trauma within a relationship.
Often, Pulsion finds itself being in the middle of arguments wrongly. It suffers from the role of the evil, because Pulsion deeply respects love, and even helps it from time to time.
Let's leave the apartment and go back to the garden.
Lilian is there.
"I feel trust when I don't fear shame or rejection from the other."
Pulsion asks him if he feels rejected when his partner feels attracted to somebody else.
Lilian shares his fear of not being good enough. He is scared that his love mate while falling for Pulsion, will suddenly prefer it from him. Of course there is a risk, it's part of life. Over all, I think we should trust the love who connects two people and not the person by their own. Pulsion is of course a form of being in love, but since it doesn't touch the state of love, there is no rejection, yet something on the side. The fear of losing what you have, brings an insinuation to the concept of possession. A fake trust brings you to fear, rejection, possession and finally, jealousy. In the Farlex Dictionary, jealousy is defined as: "A resentment against a person enjoying success or advantage; anger or fear of losing something or someone to a rival. [Although envy and jealousy are close in meaning, they have some different connotations. To envy is to feel unhappy because someone else possesses or has accomplished something you wish you had yourself. Jealousy is resenting someone who has gained something that you think you more rightly deserve. It also refers to the anguish caused by fear or suspicions of unfaithfulness.]" Phtonus, the personification of jealousy in greek mythology scares Pulsion. Toxic and violent, Phtonus is responsible for the death of Semele after having informed Hera of her husband's affair. Jealousy is a human emotion that translates mostly a lack of self confidence, so it's important to understand and support it. Anyway, jealousy is for me the enemy of trust, and therefore of love. If you trust your love, I'm sure there is a place for Pulsion to walk around without punching branches.
For the last steps in this garden, Pulsion wants to share Elise's beautiful sentence:
"Trust is about always being true to each other"
TilIus Sodeika. Thank you for all the flowers.
Tereza Novakova. Thank you for keeping the fruit home.
Carmen Roca. Gracias para ver el mejor en mi.
Nancy Huston.(2008) L'espèce Fabulatrice. Actes sud, Paris. Page 143.
In A french Tv show that I am ashamed to watch: La Bataille des couples, Lucie Mariotti a love coach, defined this 8 adjectives as the main pillars to love.
Nicolai Schmelling my dear friend (animal lover) brought my on this reflection.
Cosy but very dry. He cannot have to much plant..... but a baby! wooohoooo
Aeon (2018) Love without jealousy: consider the benefits of compersion. Essays. Chapter around mythology.
Again an inspiring sentence from my friend Helena.
The Kisses Balcony
To take a small break of all these seeds,
And before we reach our next stop in a new dimension.
Pulsion proposes for me to sit on this romantic balcony:
"Let's contemplate, what makes me feel alive"
Kisses.
"Thousand of kisses, long kisses, soft kisses, stolen kisses, sold kisses, disgusting kisses, clumsy, empty, mechanical, wet kisses, too-wet kisses, accessory kisses, essential kisses, fading kisses, red kisses, afternoon kisses, rounded kisses, floor kisses, full kisses, turned kisses, tilted kisses, piano kisses, murder kisses...your kiss, a kiss, a greeting kiss, a friend kiss, a grandma kiss, a baby kiss, a twenty-five minutes kiss at your neck, a goodnight kiss, a good night kiss giving by your mother, an economic kiss, a arquitectonic kiss, a kiss in the hand, an unknown kiss, a death kiss, an open kiss, an unrealized kiss, a swallowed kiss, an aggressive kiss, a sexual kiss, a sensual kiss, a sister´s kiss giving by your girlfriend, a two elbows kiss, a familiar kiss, an strange kiss, a "non-for-you" kiss, a hard kiss, a hardcore kiss, a six degres of separation kiss, an exhausting kiss, a physical kiss, an invisible kiss,a profile kiss, a retired kiss, a forgotten kiss,...tender kisses, salty kisses, sweet kisses, secret kisses, anonymous kisses, new kisses, impossible kisses…"
Aitana Cordero (2014) 3 ways to master a kiss or 25 minutes kiss at your neck. Research text of the performance. aitanacordero.com/works/creates/three-ways-to-master-a-kiss-or-a-twentyfive-minutes-kiss-at-your-neck2- amsterdam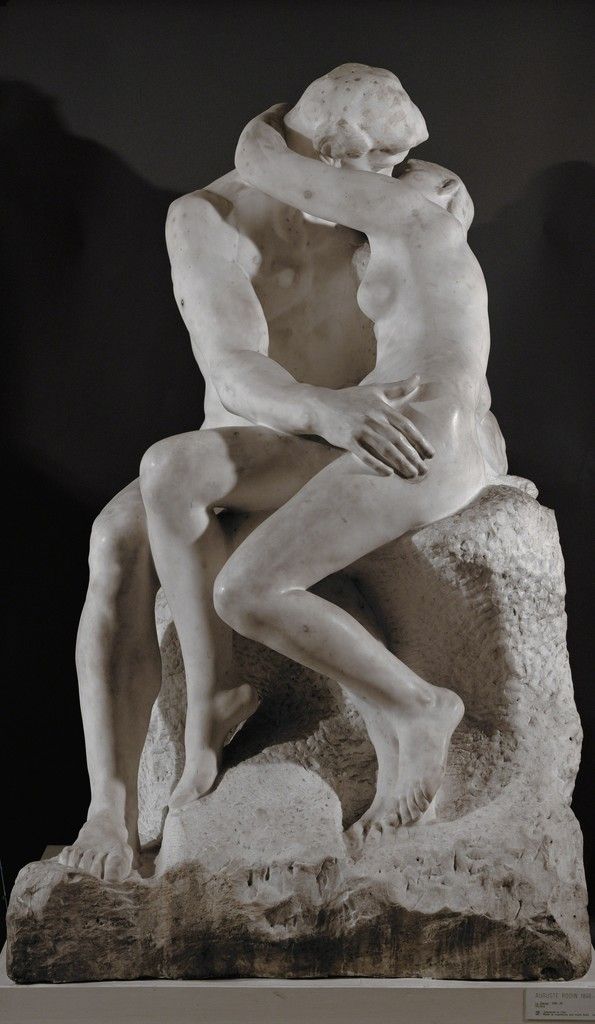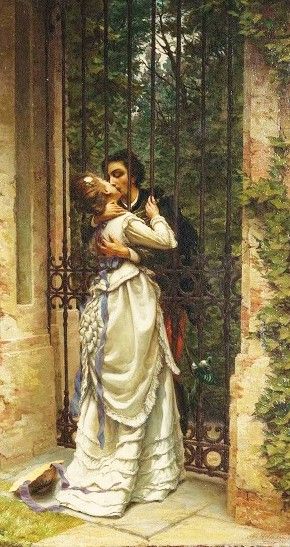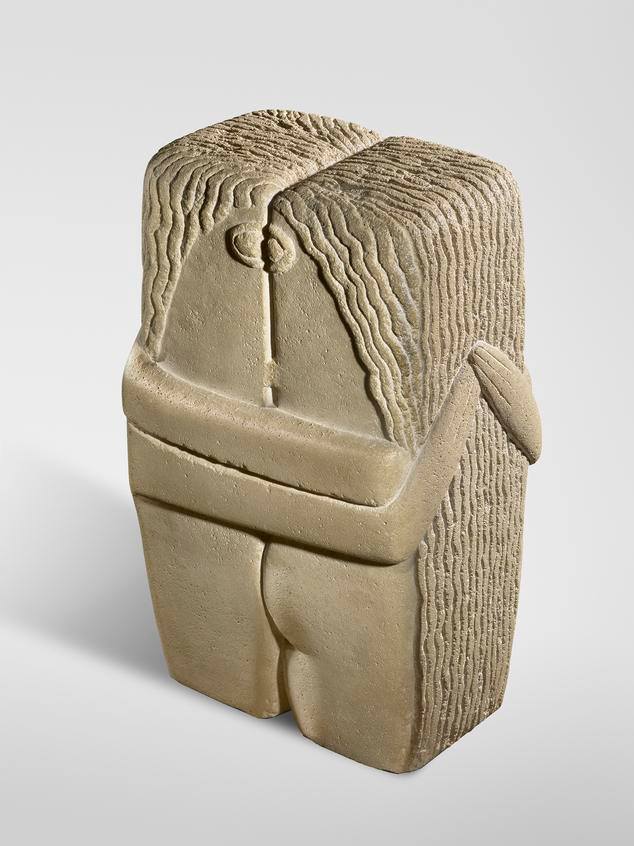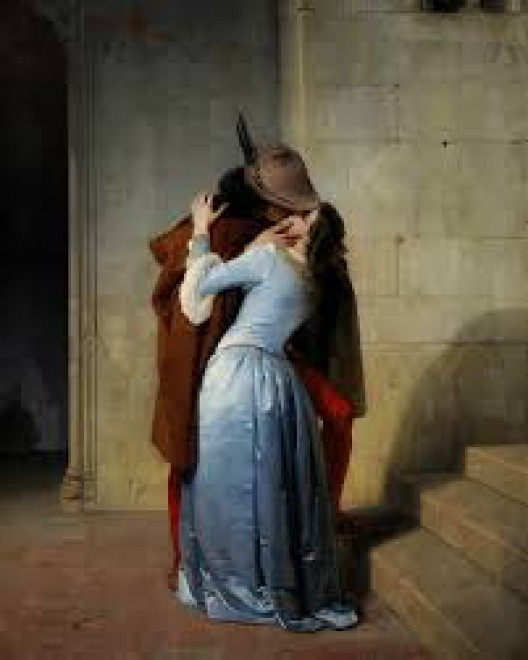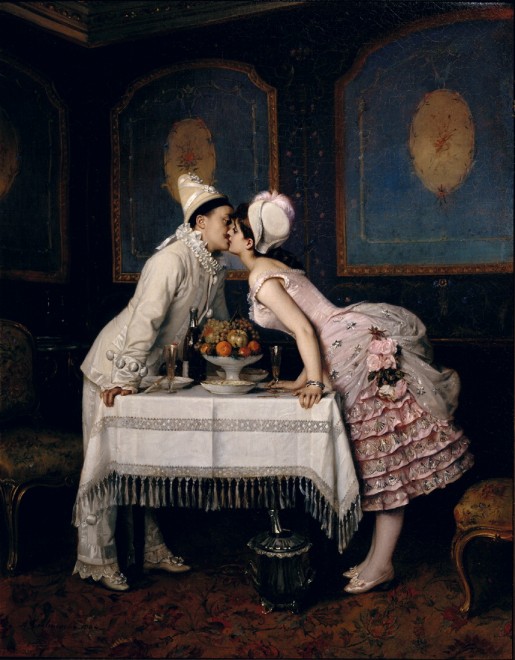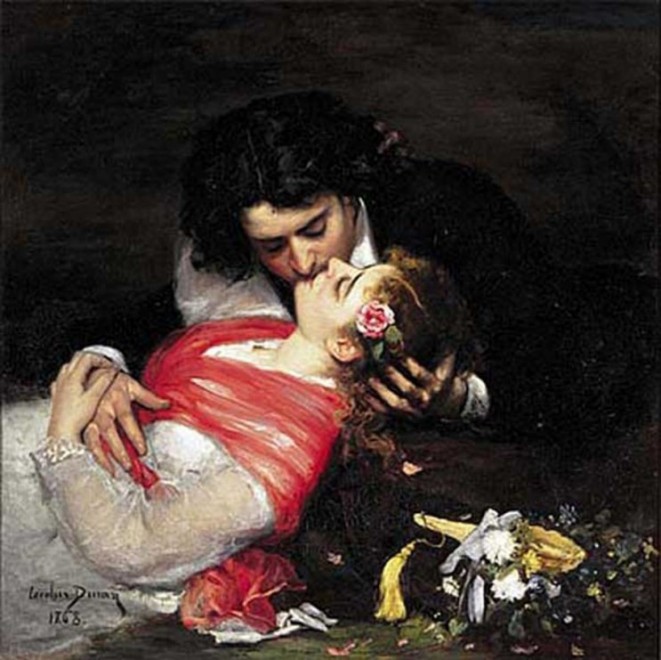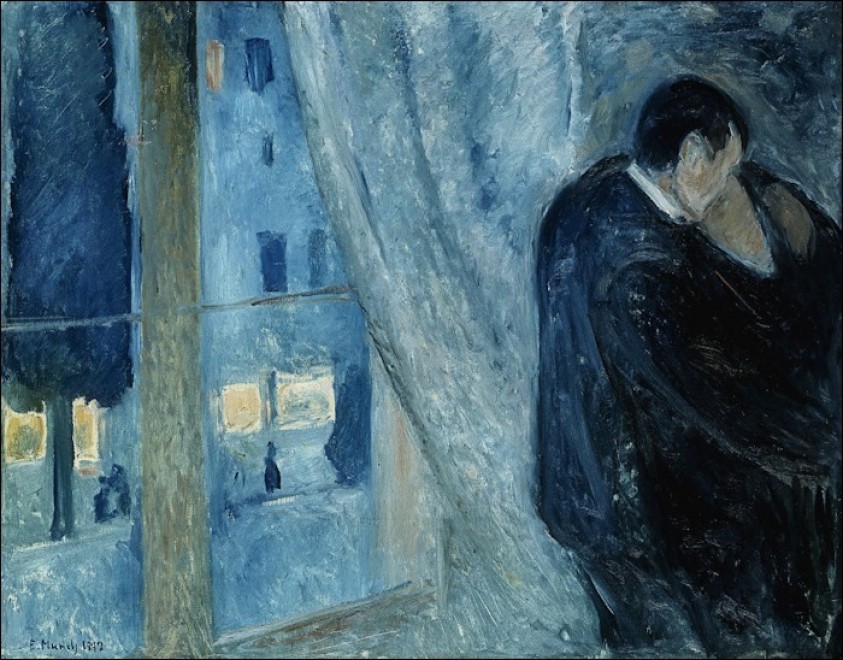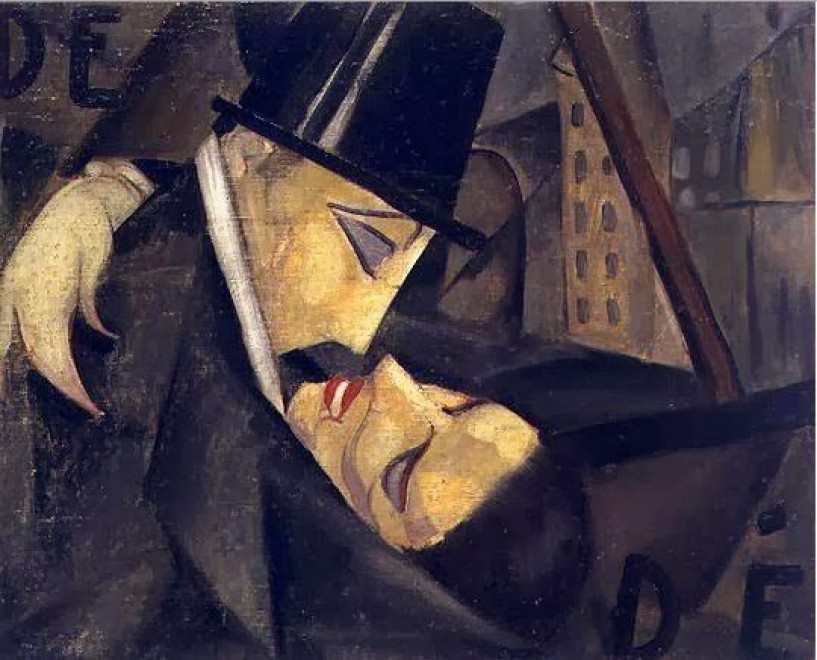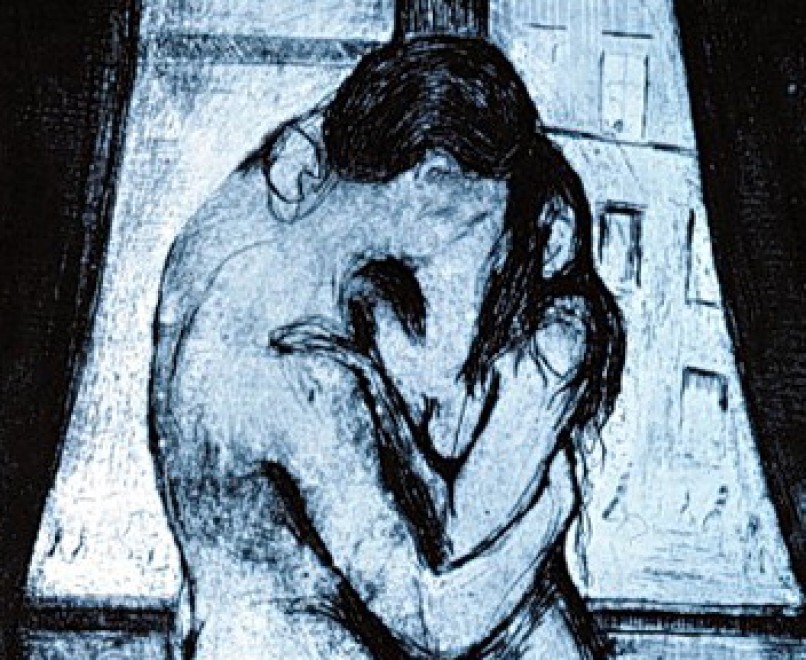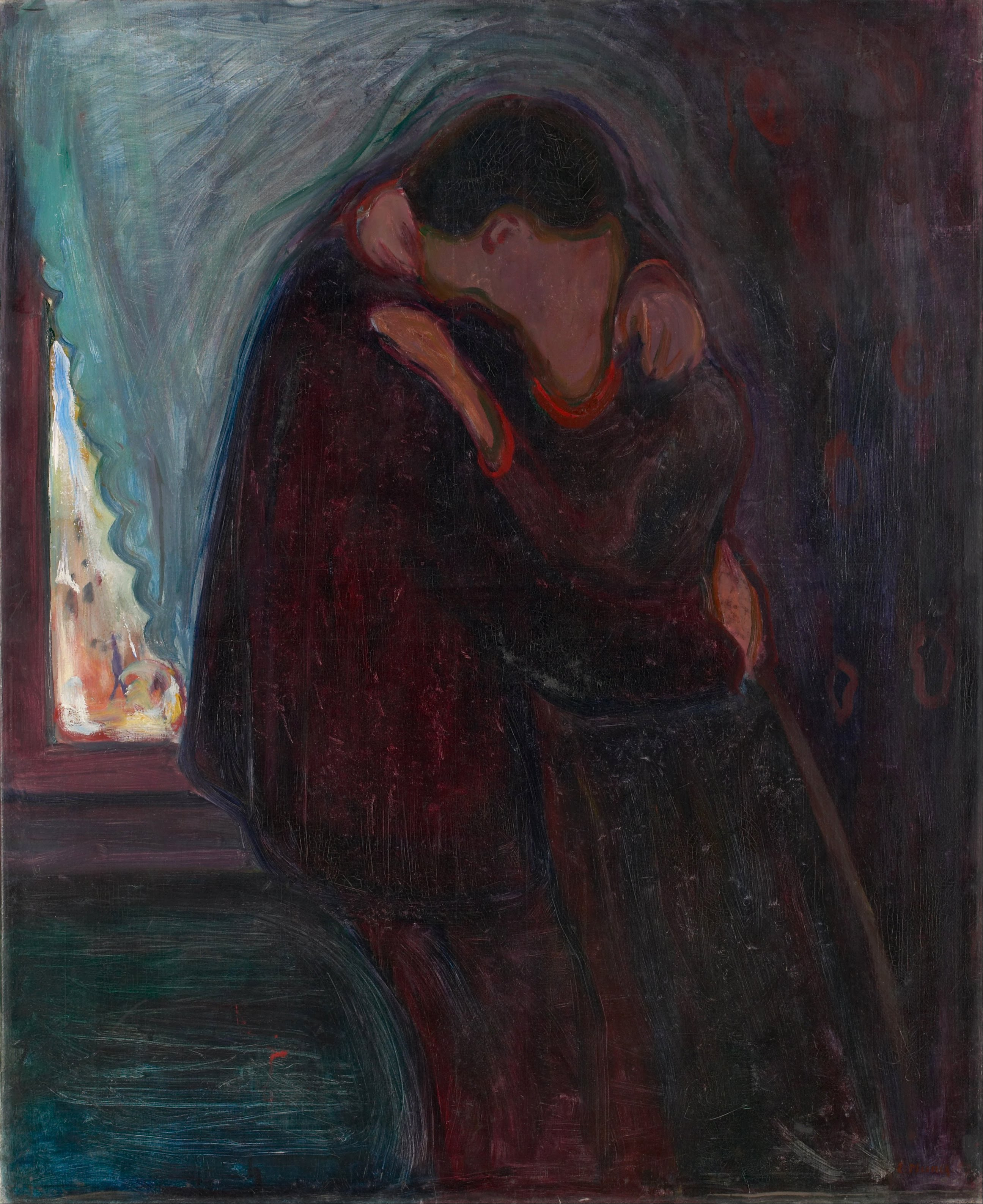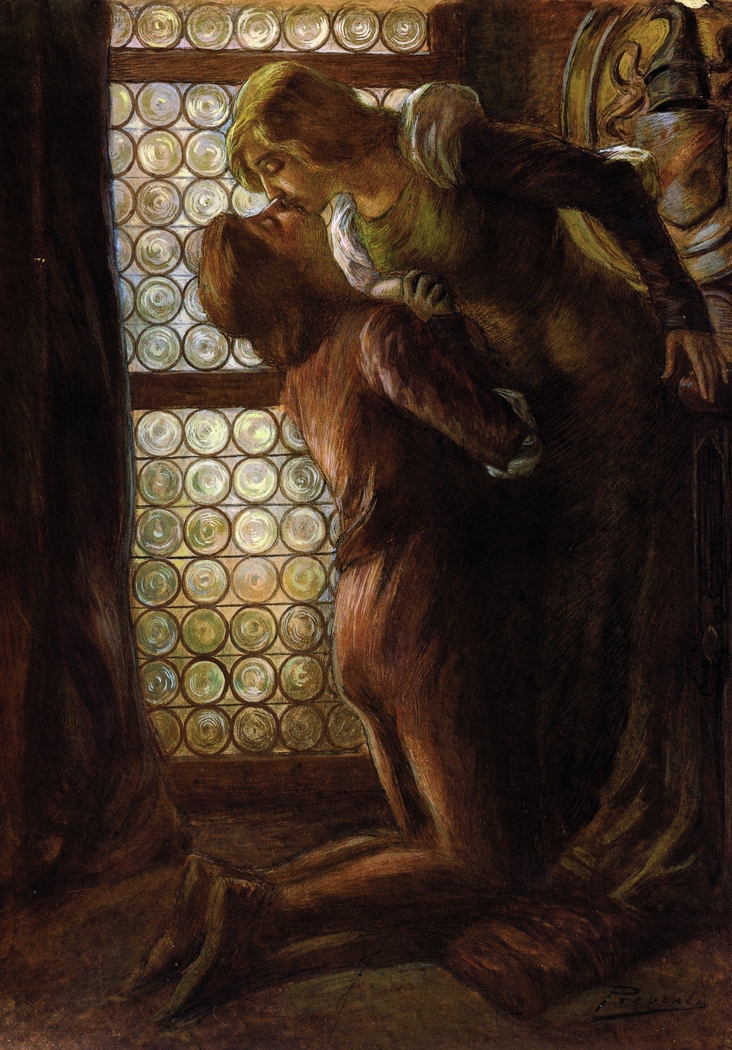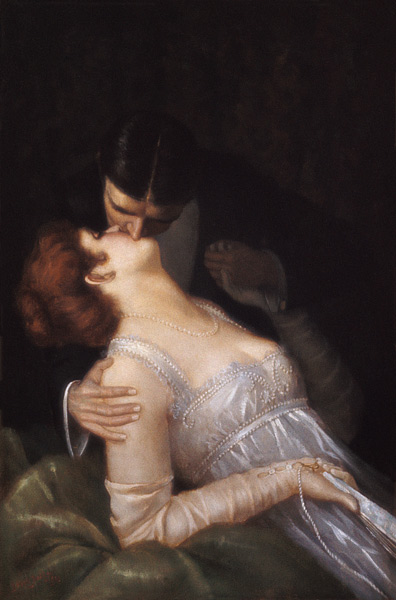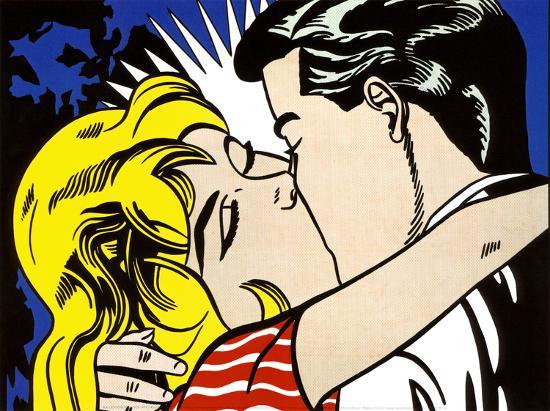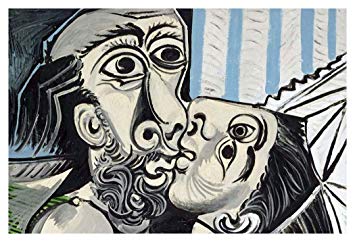 The Kiss, Silvio Allason, 1910
The Kiss, Edouard Munch ,1897
The Kiss, Roy Lichtenstein, 1962
The Kiss, Roy Lichtenstein, 1962
The Kiss, Francesco Hayez, 1859
The Kiss, Constantin Brancusi, 1916
The Kiss, Auguste Rodin, 1886
The Kiss at the window, Edouard Munch, 1892
The Kiss, Lempicka, 1922
The Kiss, Marc ChagalL, 1887
The Kiss, Gustav Klimt, 1908
The Kiss, Carolus Duran, 1868
The Kiss, Edouard Munch, 1897
The Kiss, Auguste Toulmouche, 1870
The Kiss, Pablo Picasso, 1967
The Kiss, Gaetano Previati, 1900
The Kiss, Man Ray, 1922
The Stolen Kiss, Fragonard, 1788
The Kiss, Carlo Stratta, 1872
The Cyber Garden
Wow. This garden looks absolutely perfect.
Wow. Every little plant seems so beautiful.
Wait. I see a lot of flowers, but I don't smell anything.
Wait. It's all fake!
Let's see what Pulsion wants to communicate from here.
Kevin Systrom and Mike Krieger, launched in October 2010, a photo and video-sharing social networking service; Instagram. In 2019 the app had around 1 billion monthly active users. Some of these users are called Influencers. They have an established credibility and audience; they can persuade others by virtue of their trustworthiness and authenticity. Over the years, Instagram became a huge playground for Pulsion. Far from being the real life, it's a new way of seducing through image and "likes". Pulsion is suggested in a lot of Instagram's posts, but sometimes it gets abused. The border between desire and jealousy, between censorship and over sexualised images, is very ambiguous. To denounce the vagueness of this platform, on November 8th and 9th 2019, the American film director Miranda July, and the actress Margaret Qualley, both posted one of their FaceTime call on Instagram. It's a very intense and intimate discussion. They seem be going through break up. With a teary-eyed, Margaret Qualley tries to convince Miranda July to meet her, by performing a seductive dance and telling her how much she misses her. Miranda July reluctantly resists, using her family as an excuse and pleads to stop fucking with her life while Margaret acts out. As all the followers, I am very confused: is it true or not? Are they a couple or not? Pulsion tells me: "The uncertainty stopped when I read the post's description of Margaret Qualley. It's written: By @mirandajuly" Wow. They are performing through Instagram! Since two months now, they are posting new FaceTime calls to continue their real digital fake love story.
While Pulsion and I are waiting for their new post, let's go to discover another account; "@amours-solitaires" After finishing a master around the study of epistolary letter, Morgane Ortin created an instagram account. Every day, she posts a screenshot of text exchanges between lovers. Post after post, days after days, Morgane Ortin observed a real community growing, sharing the joy of love, and the beauty of expressing it. Seeing the evolution of her account she began to believe that it's time to cross the border of instagram into real life. That it's time to start a revolution which claims the necessity of expressing feelings. That there is not one way of sharing love, there is not one type of love, and that it's not reserved to only one sex. Pulsion is very happy about this way of using social media, as a voice to connect us and to have a repercussion on the real life. Through her project, she is encouraging people to assume Pulsion, to care about it, and to understand it. Mentioning real life, It's time for us to go back on a real grass.
Statistic instagram https://www.oberlo.com/blog/instagram-stats-every-marketer-should-know
You should go check, it's great. @mirandajuly @margaretqualley
Morgane Ortin (2018). Amour Solitaire Tome 1. Albin Michel: Paris. The revolution part, at the end.
The New Flowers
I feel the humidity coming back to my skin,
I smell the freshness of flowers in my nose,
I see new colours pleasing my eyes.

Around the world people love, they sing for love, they write for love, they live for love, they kill for love, they dance for love, they die for love. There are myths and legends about love, as much as poems and stories about love. So many ways to express it. Anthropologists have found evidence of love in 170 different societies (never found a society that did not have it). It's a major characteristic to the human species, but yet today it's hard to scream it. Love is a story. The way we love depends closely to the stories we have access to. In the parts of the world where texts exploring different forms of love are banned, it deprives people of experiencing the multiplicity of these loves... Concepts of love evolve through time, reflecting the society where it is. Monogamy used to be one person for life. Today, monogamy is one person at a time.
In this wild new garden, everything has a smell of new and unknown. Pulsion invites us to discover flowers that we never imagined. Based on Morgane Ortin's manifesto, the Love revolution consists of the following points:
1- To work for a new legitimacy of the feeling
The feelings fall into disuse. We judge them, we mock them.
They're tacky, we leave them on the side of the road.
Indifference is put on a pedestal.
Emotions in public spaces are mostly seen as weakness.
Disinterest became almost an idea of desire and ignorance a tool of seduction.
Stop! Pulsion is exploding in its cage.
If you love, say it!
If you desire, show it!
There is infinite nuance in the expression of a feeling, so let's not frustrate our emotions, it's time to valorise sensibility.
2-To work for equality of gender towards the expression of feelings/intimacy
For a long time sensibility was supposedly a purely feminine characteristic.
Only women could suffer from love.
On the other side, Pulsion was presented as a masculine distinction. We are ALL sensitive, to romanticism and erotism.
3- To Claim a tolerant discourse
Further than the speech, fight for all kinds of love: LGBT, monogamists, polyamory, s&m, different age in a couple, long-distance relationship…
Love has so many faces, embodiments and incarnations. If "Love is caring" as Bill Withers sings, then let's love where we want, who we want, how we want; and when we want.
4- To Create a caring/sharing space
It's important to share and to be listened to. Hearing the story of the other can create an echo to your own, develop an exchange and a comprehension. To talk about love, is to work on it. If there is no space for it, it's stifling. We are human by our emotions, and stories we believe in. Even if, every emotion, every story is unique, there is a universality that makes us capable of understanding the other with no judgement.
5- The Self
For the revolution of love, before everything you must love yourself, to accept and valorise yourself. We can't receive and give proper love if we don't love ourselves.
6- To free the (intimate) speech
The change won't happen without a liberation of the intimate voice. Love, is all about hands reaching the other's body. A speech of emotions, beauty, poetry with honesty and without fear, shame and bashfulness. Let's feel free to express it, there is no wrong way of saying love, there are as many ways as there are seconds in the life. And for that let's find new waves, our waves to get engaged in love, let's develop a new lexicon of love. Everyone who has entered this garden got asked by Pulsion to think of a new way to say "I love you".
Here are the new flowers:
I am here,
You are everything,
I want you,
Bubba,
I am willing to go through all the shit and happiest times with you, unconditionally accepting and supporting you in it,
I desire to let my lips touch your lips until the bodies we are stop to exist,
Are you hungry?
Ai lov u,
You have a special place in my heart,
Call me YOUR slut,
I am more free with you then when I am alone,
aku cintamu,
Choriza,
ik heb je lief" (it is dutch and would literally translate to: i have you sweetly),
You are a special person to me,
You make me feel good,
Alskar dig,
I feel you,
I am vulnerable with you and it doesn't scare me,
I am true,
You have my lips,
I need you to thrive to be happy myself,
Can you lend me some money?
Oh my sweet chinchilla,
I care about you,
Viens faire du vélo avec moi.

Helene Fisher. (2008) Podcast. The Chronicle Review of the Chronicle of Higher Education Of Lost Love and Old Bones 6 June 2008. 4min to 4min47.
Nancy Huston.(2008) L'espèce Fabulatrice. Actes sud, Paris. Page 140.
Morgane Ortin (2018). Amour Solitaire Tome 1. Albin Michel: Paris. The revolution part, at the end.
Bill Withers, song Love. A track from his 1978 album "'Bout Love". Used by 9th for Prodigy and Dynas
The End
At the end, there is a nice diverse bouquet of different flowers in my hands, The stroll is done.
At the end, there is no fixed answer on the relation between love and Pulsion, I feel stuck in a labyrinth.
At the end, there is a river.
There are not as many ends as there are love stories.
I believe in love.
Ends are always scary to finish with.
Everything can finally make sense, or lose power.
Let's see.
At the end, there is no shame in walking with Pulsion. It's part of our natural animal mechanism. But the water is still blurred when it comes to how to deal with it, beside an exclusive loving relationship. There is not one way. I definitely don't believe in cheating, but you do need to talk about it in some sort of way with your partner other wise it creates a distance.
Or maybe not. I don't know.
At the end, there is no option to set up a right model. I started the thesis with an idea that is gradually changing. I don't think it's possible to reach a deep intimacy with more than one person at a time.
Or maybe it is. I don't know.
Pulsion is swimming in the river, it seems relaxed, and not lost like me at all. Pulsion even starts to sing: "I feel free, I feel considerated in a respectful way. Even if sometimes I am a bit clumsy, I think the best way to deal with me, is by loving yourself. Being in harmony with yourself is being aware of your own problematics. Embrace your impulses and their beauties. Accept what's coming to you, I love you!" Olala... I didn't expect Pulsion to be such a cheesy character, but it looks like there is an end.
At the end, there is love.
Let's dance!
Abstract
I'm a girl, I'm french, and I want to talk about love. "Of course!" you must be thinking right now. Even if Rilke would judge me too young to talk about love, I am gonna take the risk and intro- duce you to Pulsion, a psychic drive or an instinctual urge that provokes a carnal desire for someone other than your partner. Opposite to Eros, who is very faithful and regular, Pulsion is un- graspable. Through its strong aesthetic full of arti ce, Pulsion can appear in a multitude of forms. To answer my questions around the cultural representations and connotation of a sexual attraction outside an exclusive re- lationship, Pulsion is inviting us to follow his meandering walk around several di erent gardens, as a performative re exion.
MAP OF THE STROLL
The walk will start in The Micro Garden to discover a new perspective on being in love. We will continue with the biological analysis of it in The Greenhouse. Then we will move to The Delight Temptations to try to grasp what cheating is, in order to get access to the next stop; The Secret Garden. After re ecting on where is the limit of a couple bubble we will try to de ne the concept of faith within a relationship in The Trustfull Fruit. Subsequently to that ballade, we will take a break for sensuality in The Kisses Balcony, to get access in a new dimension; The Cyber Garden. Finally, we will gure out a contemporary way of loving in The New Flowers, to end up siting around The End River.